Our Facilities at My Island Dental of Merritt Island
My Island Dental has two locations in Merritt Island and Port St. John, Florida near the scenic shore of the Indian River. When selecting locations for our practice, we decided upon these specific neighborhoods in Merritt Island and Port St. John because of the convenience it offers our patients. We are pleased to be serving the local community and are proud to offer a state-of-the-art facility where people can receive unparalleled dental care. 
Our offices feature a welcoming reception area where patients can wait comfortably with modern amenities like a big screen TV and entertainment magazines. As guests enjoy their stay, our front desk staff will be available to help answer questions and do what they can to make patients feel more at home.
Our facilities also includes private treatment rooms that are furnished with modern technology such as digital x-rays and 3D imaging to provide excellent service.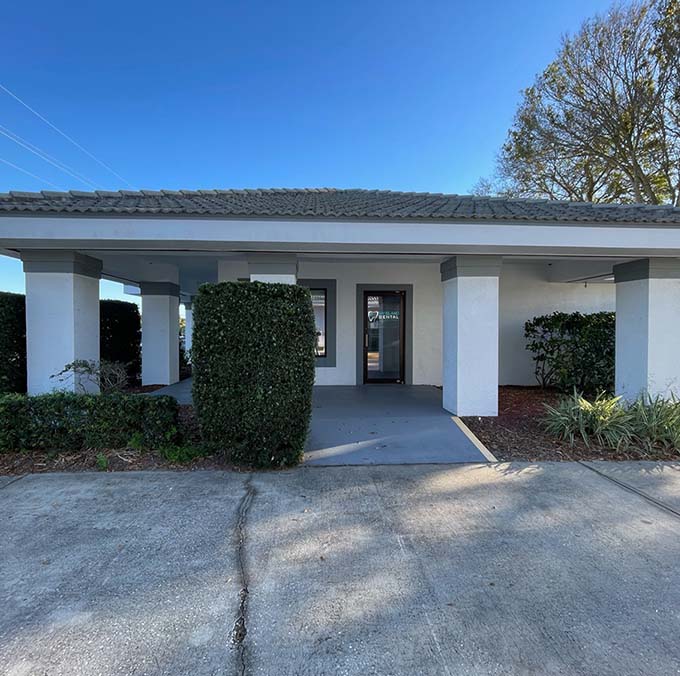 *Individual results are not guaranteed and may vary from person to person. Images may contain models.
The office and staff are wonderful. Like most people, I have a great deal of anxiety when it comes to dentists and when I expressed this to them. The day of my appointment, he and his staff made me extremely comfortable and my procedure was done within a half hour. I am recommending ever one that I know to My Island Dental.
Great experience especially with my kids!!